Celtic Woman
6pm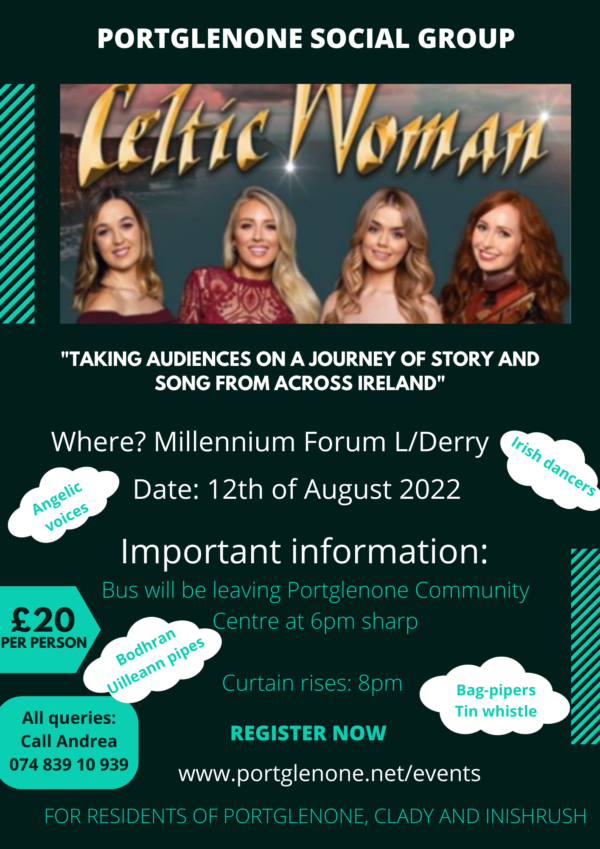 The Social Group are planning their next adventure. This is for the residents of Portglenone, Clady and Inishrush. We are going to visit The Millennium Forum, L/Derry.
Date: 12/08/2022
Time: 6:00pm - Late.
Important Information:
Please meet at Portglenone Community Centre at 6pm for transportation leaving at 6:10pm sharp. We will arrive at the Millennium Fourm for 7:30pm, ready for our 8pm show.