Health & Wellbeing
Empowering you to manage and boost your health and wellbeing!

PEG are inviting those from
Portglenone, Inishrush & Clady to take up our offer of..
6 weekly Yoga Taster Sessions: 10-11am Thursday mornings beginning 14th April
& / or
6 weekly Nutrition & Lifestyle Sessions 10-11am Tues morns beginning 26th April
Donation £2 per session!
Places limited due to Covid Safety!
Register with Nora 02825820150
Email: office@portglenone.net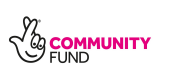 Dance and Wellbeing